I'm Having A Bad Hair Day
"All my hair fits into this fashion hat!"
I'm Having A Bad Hair Day dolls were produced by Mel Appel in 1994. They were a small series of 2 inch dolls with big frizzy hair and hats to hide it in.
[eBay links are sponsored]
Images on this page thanks to eBay sellers shelbylou825, endoftherainbow, and poconostuffshuffler!
Dolls
"But tomorrow will be better!"
There were at least three dolls produced. They each had the same coloured non-poseable body, with three different tones of hair colour and three coloured different hats. Each doll also came with a pink brush and comb.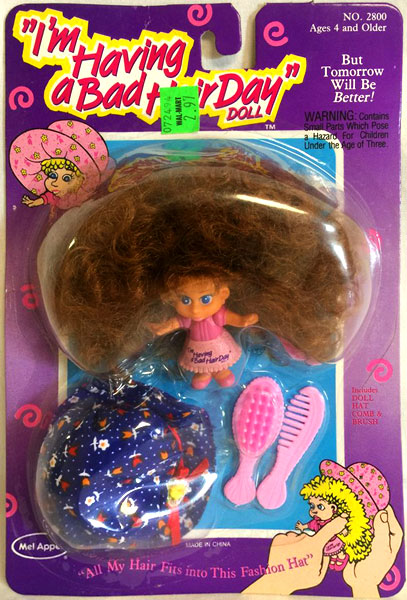 For Sale