"Upside down is right side up!"
Wing Dings were produced by Hasbro in 1986. They were a small series of plush creatures with glow-in-the-dark features, designed to hang upside down like bats. They each had a pair of metallic fabric wings which they could wrap themselves up in and a differently patterned belly.
Images on this page thanks to Prancetron, Tons Of Toys, m-a-r-s-h-m-a-l-l-o-w and eBay
sellers , The Purple Toy Box
, , and !
QUICK LINKS> Find Wing Dings on eBay.com
or eBay.co.uk
!
Wing Dings
"Their wings wrap snugly or open wide so you can hug 'em up and hang 'em up!"
There were six Wing Dings produced and were 12 inches high. They came hanging upside down in their boxes from a little yellow plastic coat hanger.
Cool Breeze
Glider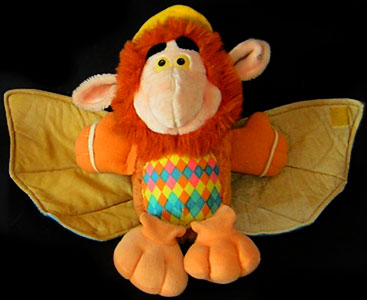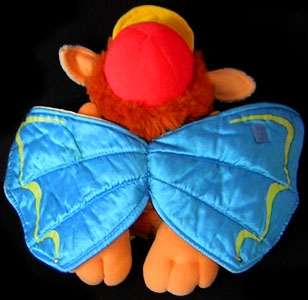 Flighty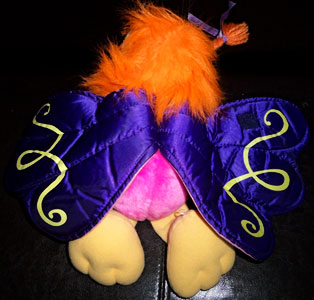 Windy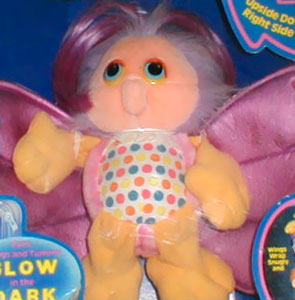 Wisp
Zephyr
Packaging
For Sale
Comments