Snuggle Loves
SnuggleLoves were produced by American Greetings/AmToy in 1987. They were 14 inch high plush animals and came dressed in a bib and nappy.
If you know anything about this series or have any more images then please email me as I haven't been able to find out much at all!
[eBay links are sponsored]
Images on this page thanks to eBay sellers Childhood Memories, ThingstobeTreasured and CJs Crafts n More!
Plush
I know of three SnuggleLoves so far, a dog, a cat and a pig.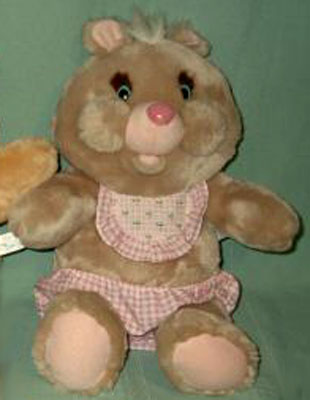 For Sale
Sponsored Links
Check out my TOY SALES on eBay!