Legions Of Power
"Build a universe of battle machines!"
Legions Of Power were produced by Tonka from 1986. This page contains catalogue images only, not a complete list of toys.
[eBay links are sponsored]
Images on this page thanks to Tonka & Orangeslime!
Tonka Catalogue 1986
"A superstar is born! Legions of Power is an innovative futuristic construction system developed by Tonka and Bandai. This unique toy concept combines changeability and construction with a male-action theme. With multi-changeable vehicles, motorized parts, action figures, adventure comic books, even "glow-in-the-dark" appeal, Legions of Power has everything to make it the smash hit of 1986!"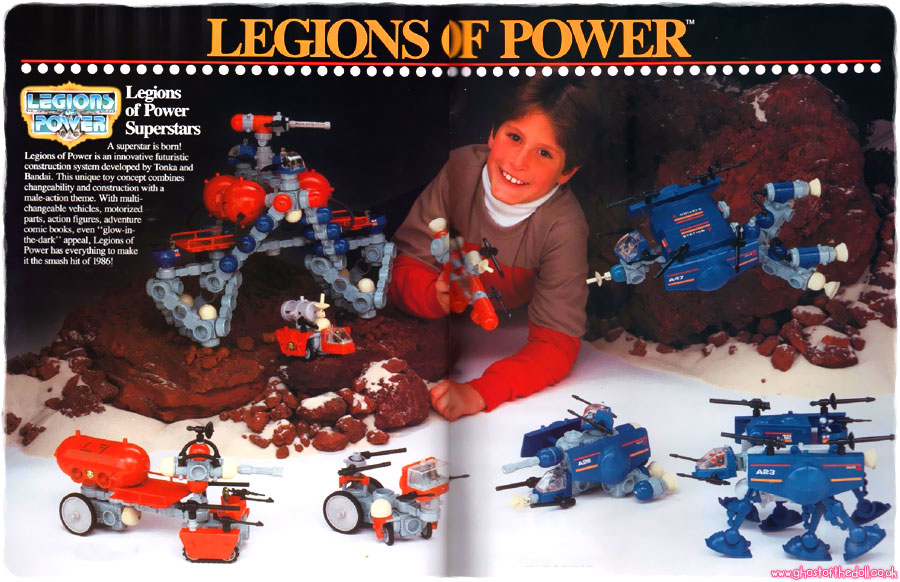 Space Fighters and Space Attackers Sets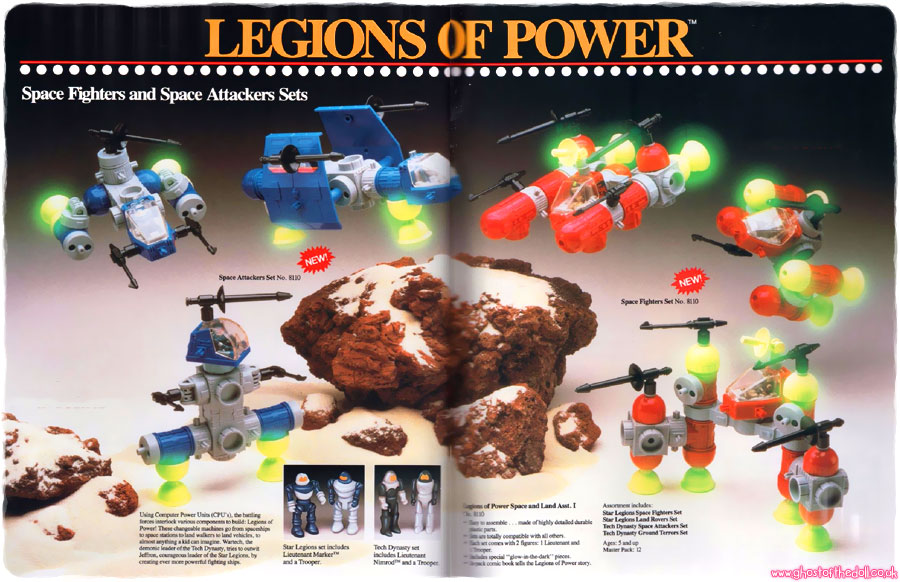 Land Rovers and Ground Terrors Sets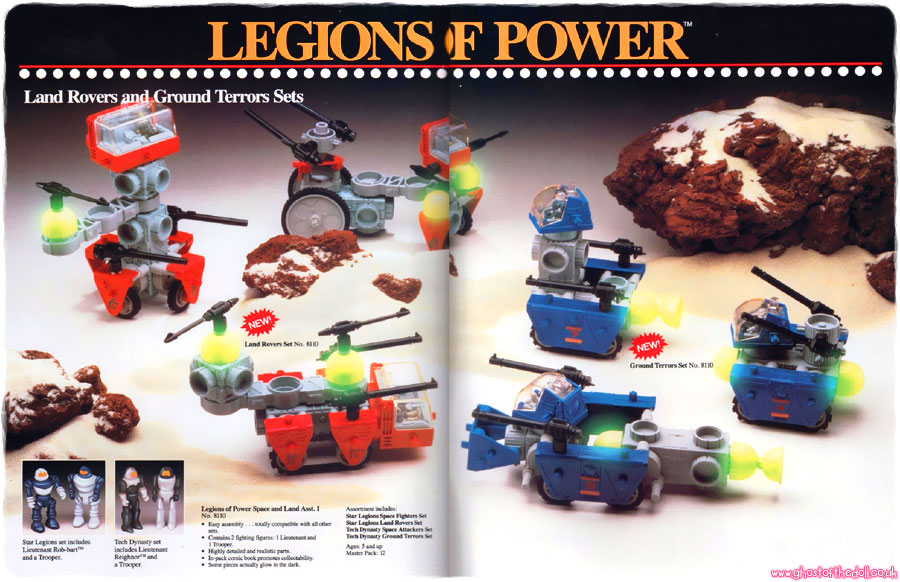 Jeffron and Warteck Sets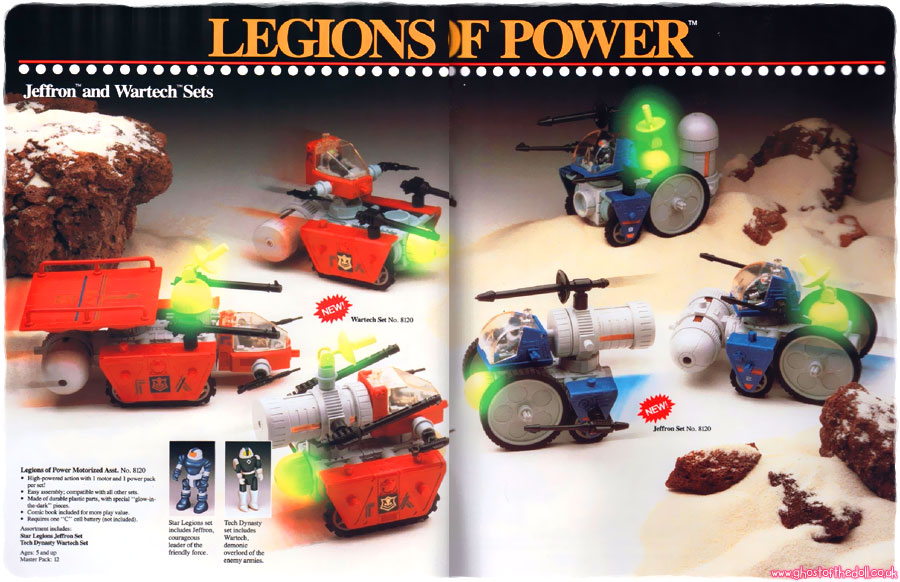 Prolon Pro-Techtors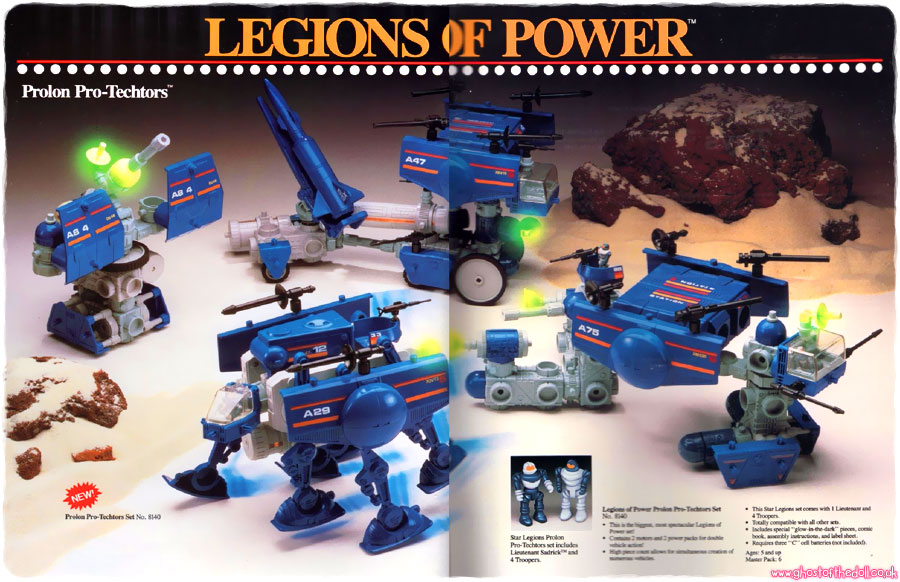 For Sale