Rock Lords
"Powerful Living Rocks!"
Rock Lords were produced by Tonka from 1986-87. This page contains catalogue images only, not a complete list of toys.
[eBay links are sponsored]
Images on this page thanks to Tonka & Orangeslime!
Tonka Catalogue 1986
"Rising on the success of GoBots, and making their earthly debut, Tonka presents the Rock Lords. Rock Lords will rock the toy world with a dramatically unique concept. Co-developed by Tonka and Bandai, these new convertible male-action figures will play the leading role among new entries to the male-action category this year!"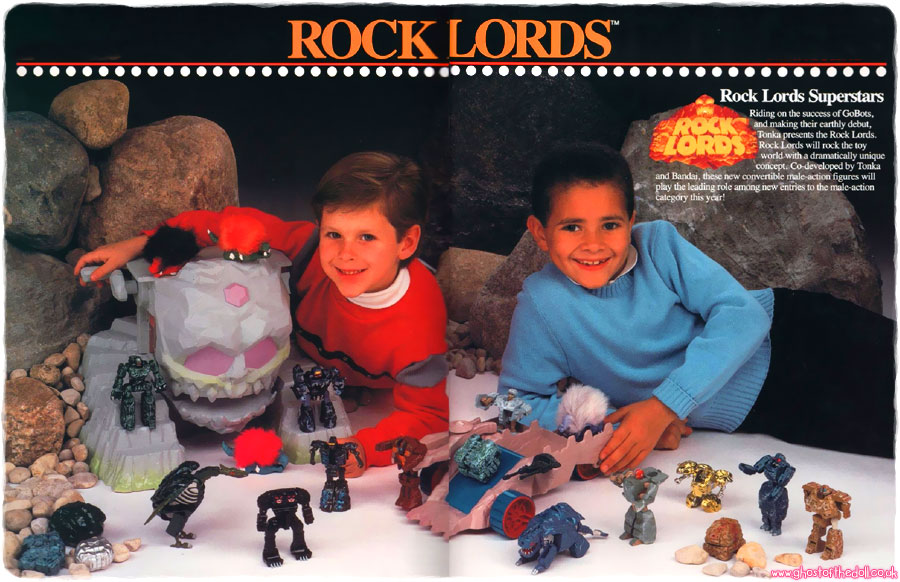 Heroes and Enemies
Animals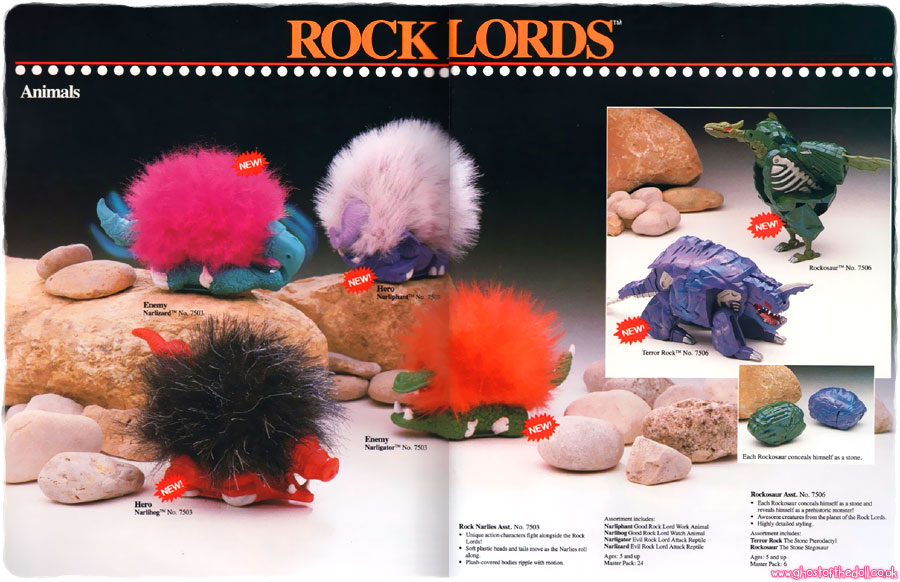 Playset and Vehicle
Tonka Catalogue 1987
"Ready to defend the Rockworld Kingdoms... or out to conquer them!"
Heroes and Enemies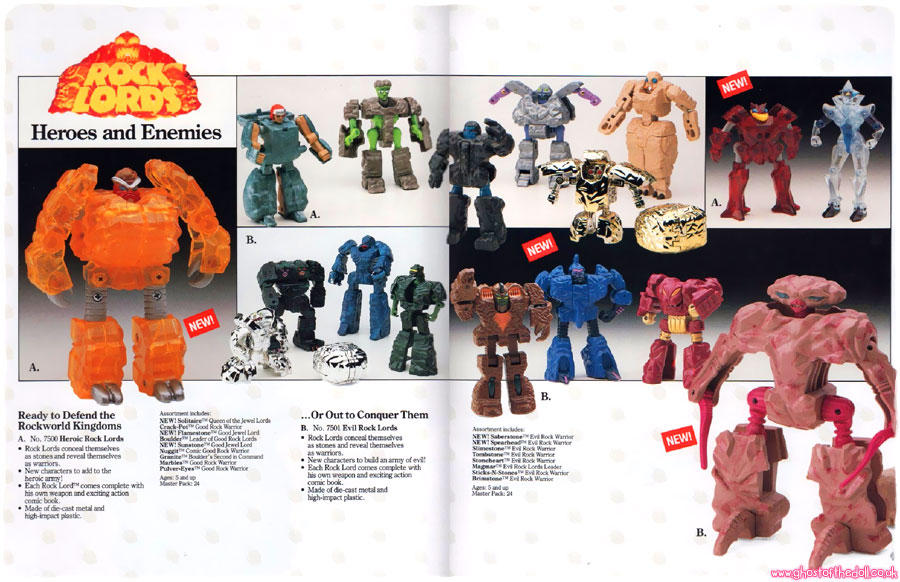 Specialty Rocks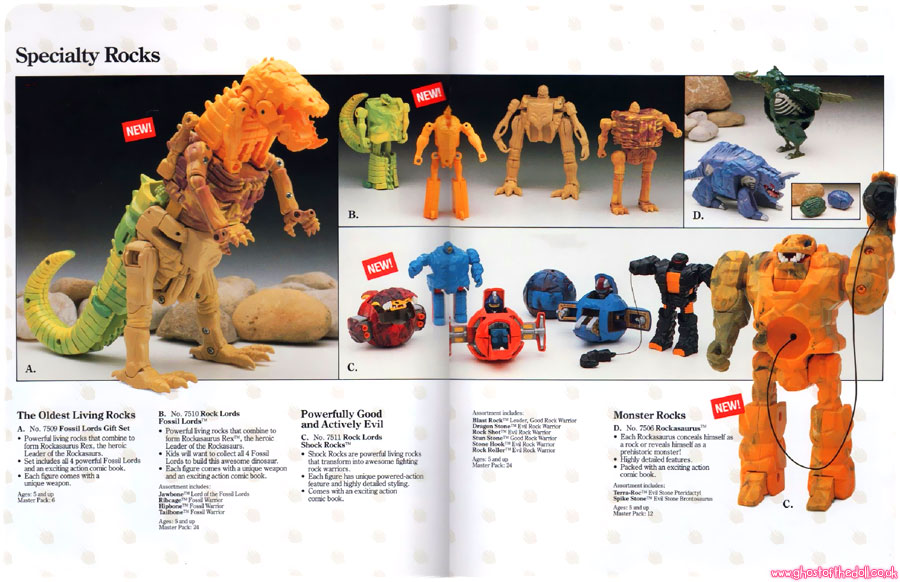 Narlies and Vehicles
For Sale