Z-Bots
"Radical Robot Machines!"
Z-Bots were produced by Galoob from 1992-94 and were part of their Micro Machines line. This page contains catalogue images only, not a complete list of toys.
[eBay links are sponsored]
Images on this page thanks to Galoob & Orangeslime!
Galoob Catalogue 1993
"A group of brilliant scientists invented a corps of perfect robots to protect the world against evil - the Z-Bots. But rival inventors stole the technology and developed their own band of warriors programmed to do evil - the Voids! Now Z-Bots designed to defend are locked in battle with the Voids made to menace! Will good prevail or will nice guys finish last?"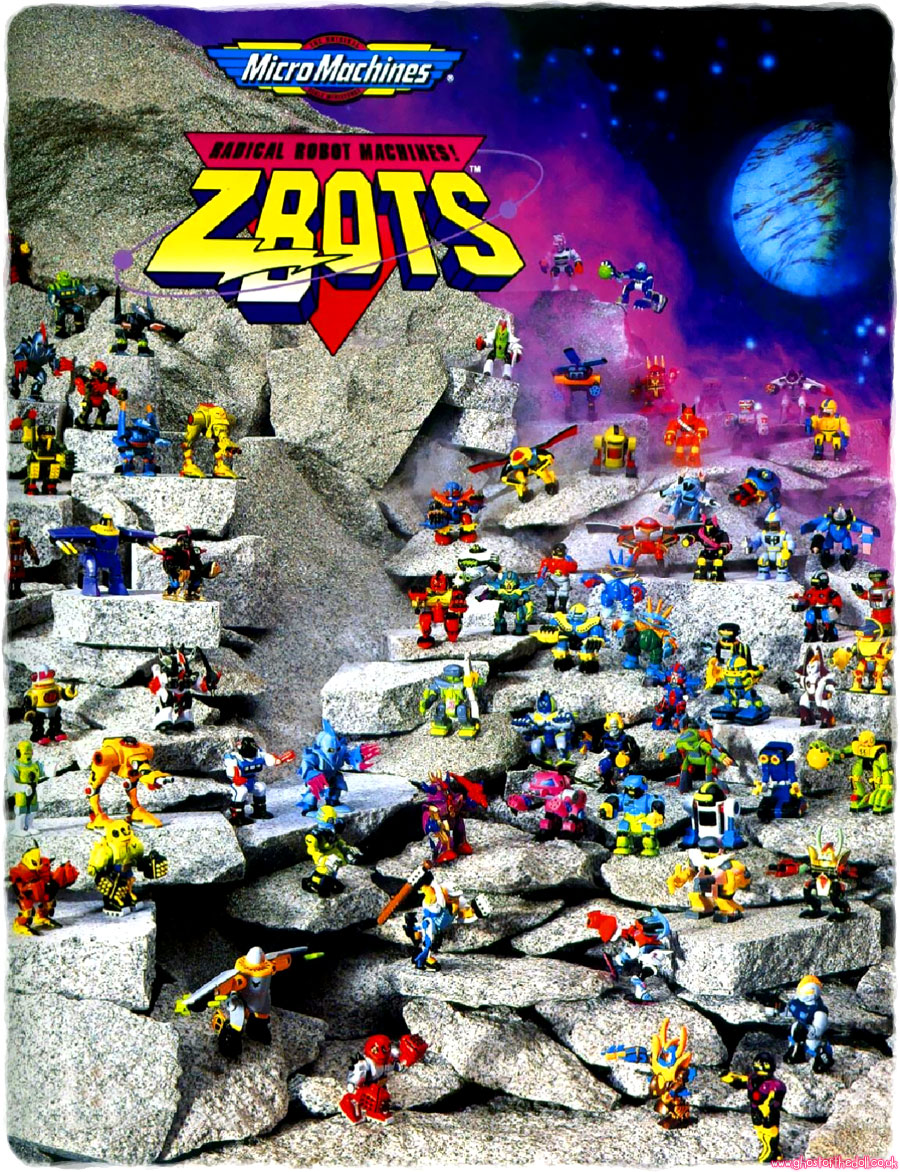 Robots
Z-Bots - Robots designed to defend!
Voids - Robots made to menace!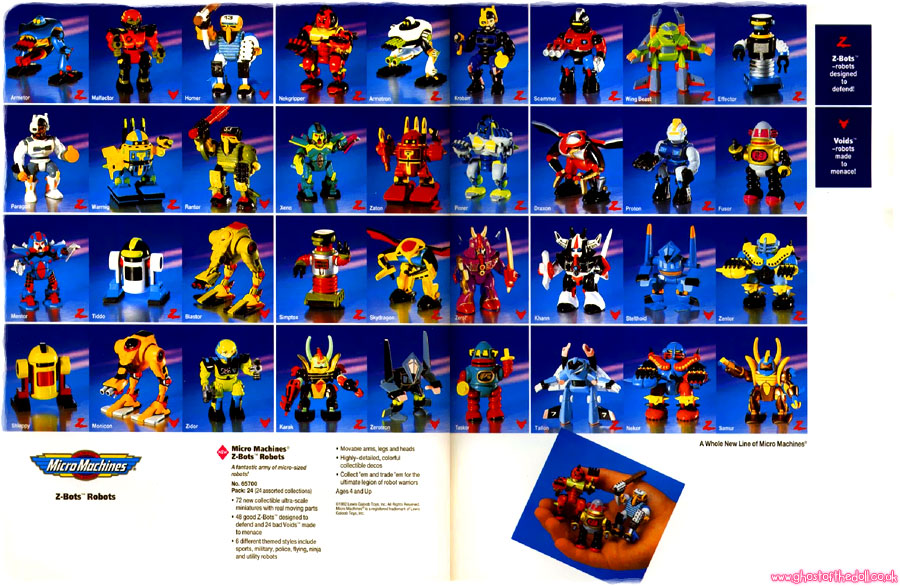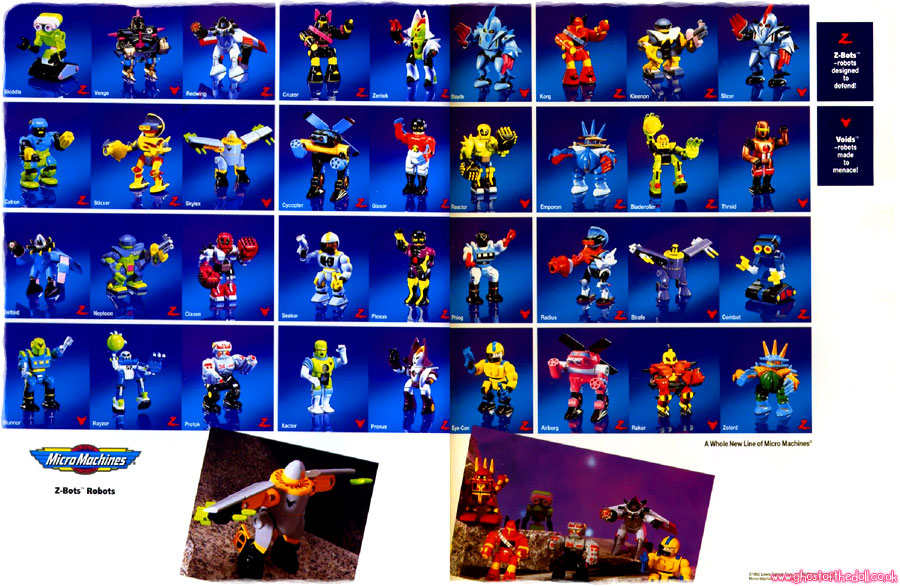 Vehicles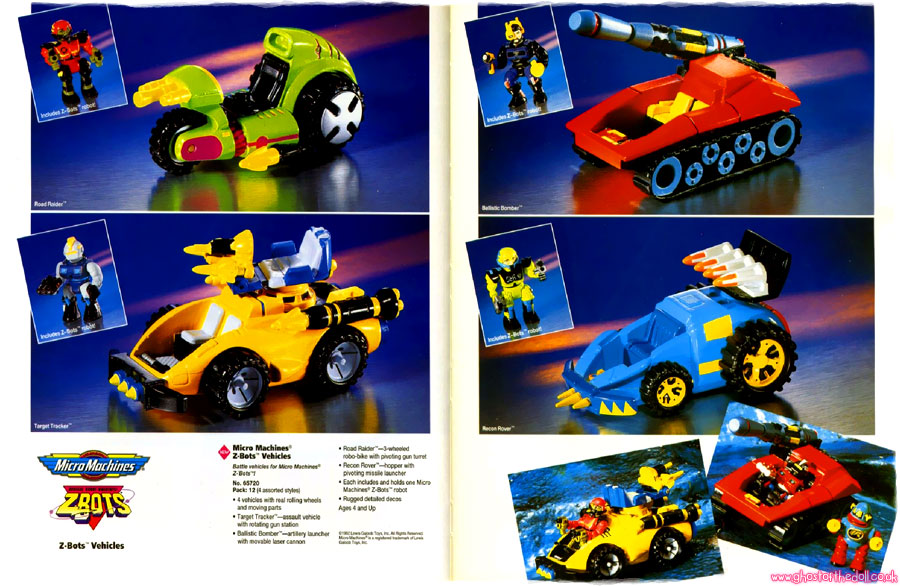 Tranzor,Battle Viper & Cyber Hawk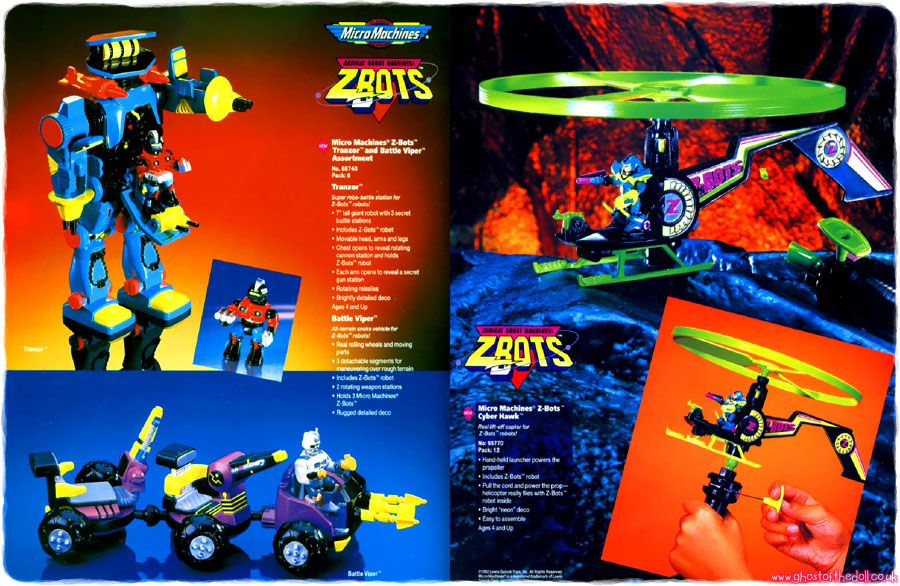 Megabot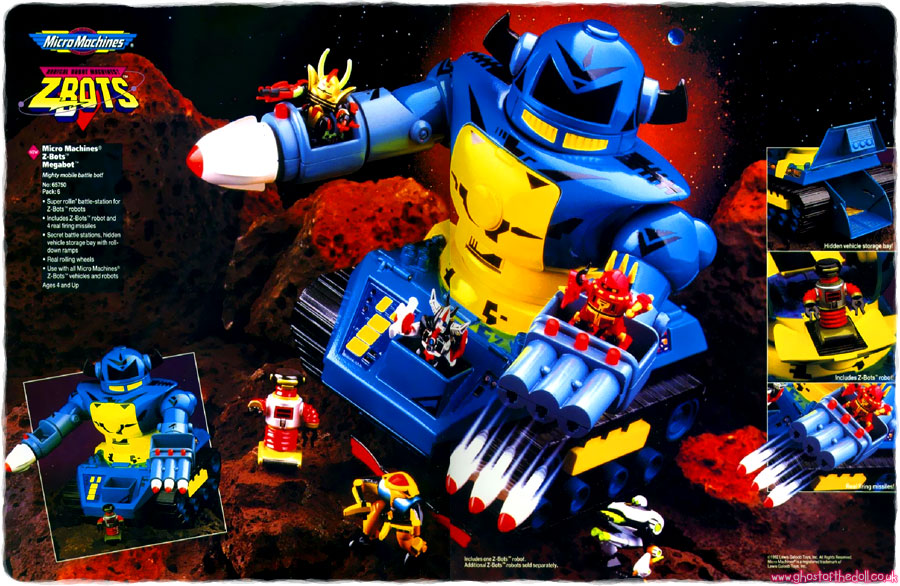 Cyclone Force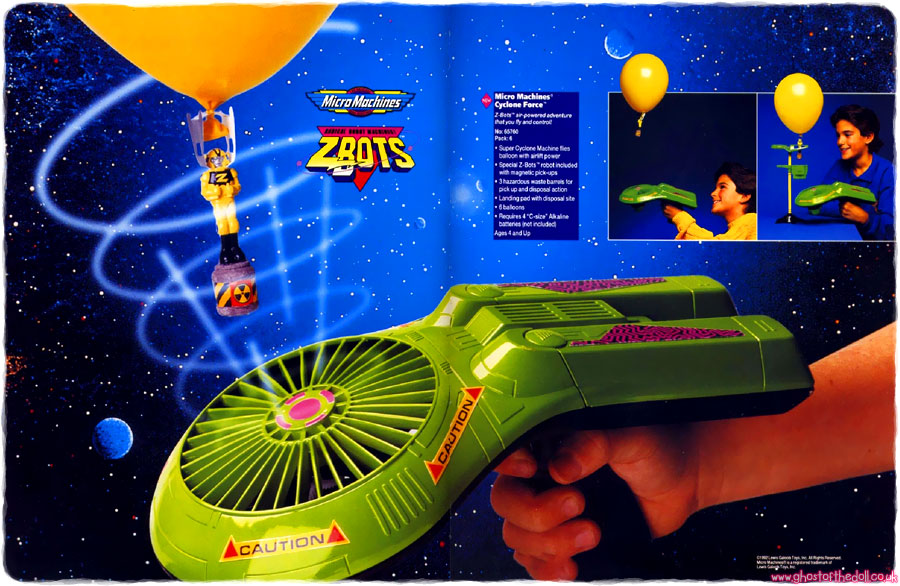 For Sale